Using its 15 years as Official Tyre Supplier to all the classes of the FIM Superbike World Championship, Pirelli has exploited the best technologies and patents developed to date to design DIABLO ROSSO™ CORSA II, an innovative new tyre derived from racing, and designed for use on road and track.
DIABLO ROSSO™ CORSA II is the Pirelli interpretation of the multi-compound technology applied to a motorcycle tyre derived from racing for use both on track and on road.
Excellent grip under all conditions and all lean angles giving the rider a sense of increased safety both on road and track and in dry and wet conditions. Consistent performance and up to 20% more mileage.
Greater agility enabling precise corner trajectory and enhanced feeling at all lean angles.
Improved asphalt contact area for enhanced grip and uniform wear, combined with optimal water drainage on wet surfaces.
DIABLO ROSSO CORSA II FEATURES
MULTI COMPOUND TECHNOLOGY
The Racing Street tyre sector has been in constant evolution, adapting to the ever-changing demands of the latest power outputs, riding modes and traction control systems. The demands of riders are also evolving, now wanting sports-grade performance and versatility, whether riding on winding roads or the racetrack.
To meet these requirements, Pirelli engineers have developed a new solution - DIABLO ROSSO™ CORSA II, using different compounds, specifically positioned across the tyre profile. For the first time, Pirelli has designed a bi-compound solution for the front tyre — applying the two compounds in three different zones and a triple compound on the rear distributed in five zones.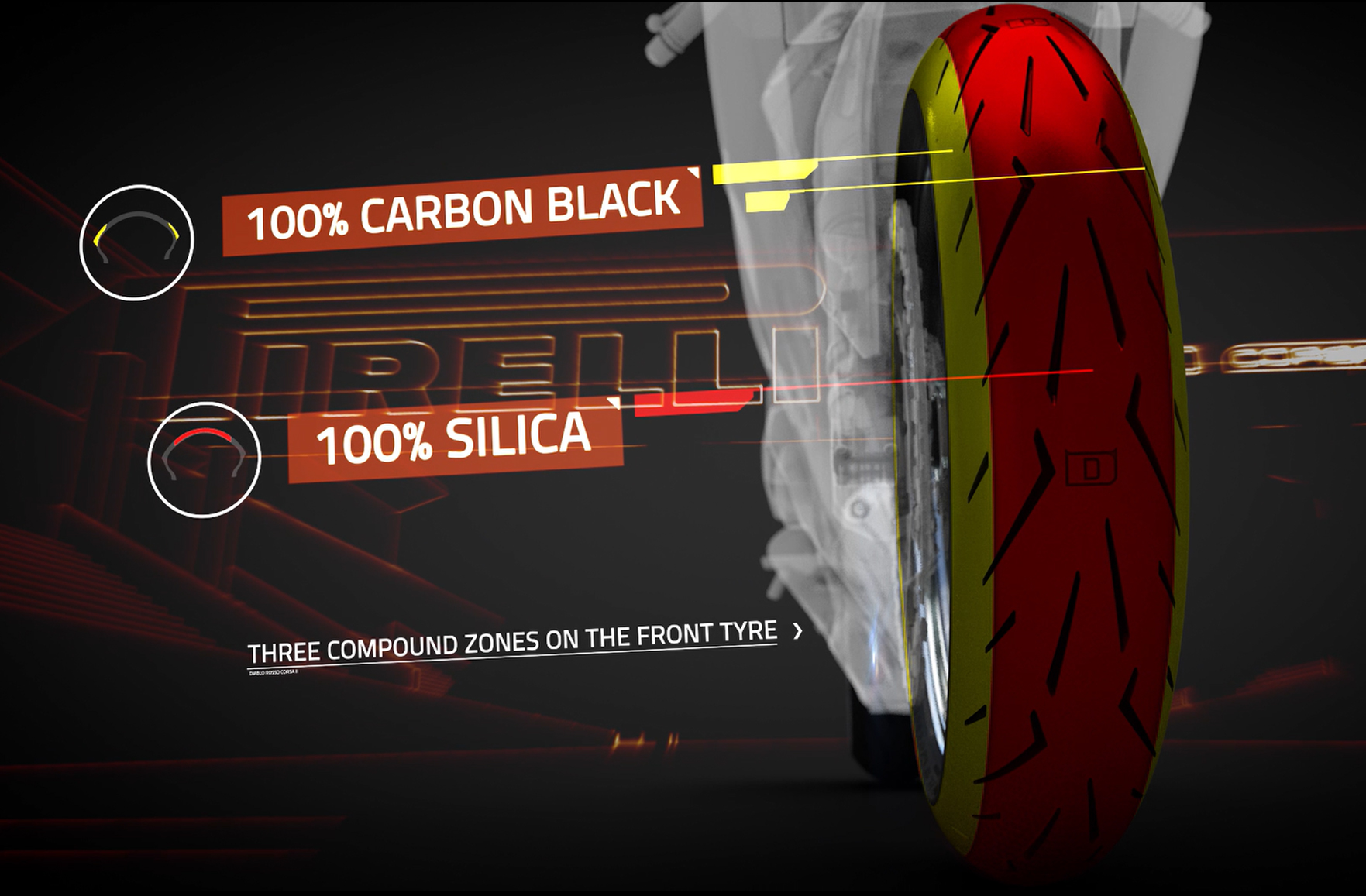 With this unique design, the Pirelli DIABLO ROSSO™ CORSA II has succeeded in blending two and three compounds. The front tyre has a high concentration of 100% Silica in the centre and 100% Carbon Black at the shoulders, thus maximizing grip at all lean angles and in all weather conditions.
For the rear tyre, a new combination of compounds has been developed for road and racetrack use. The rear tyre is divided into five zones with three different compounds used to provide the best performance in all environments.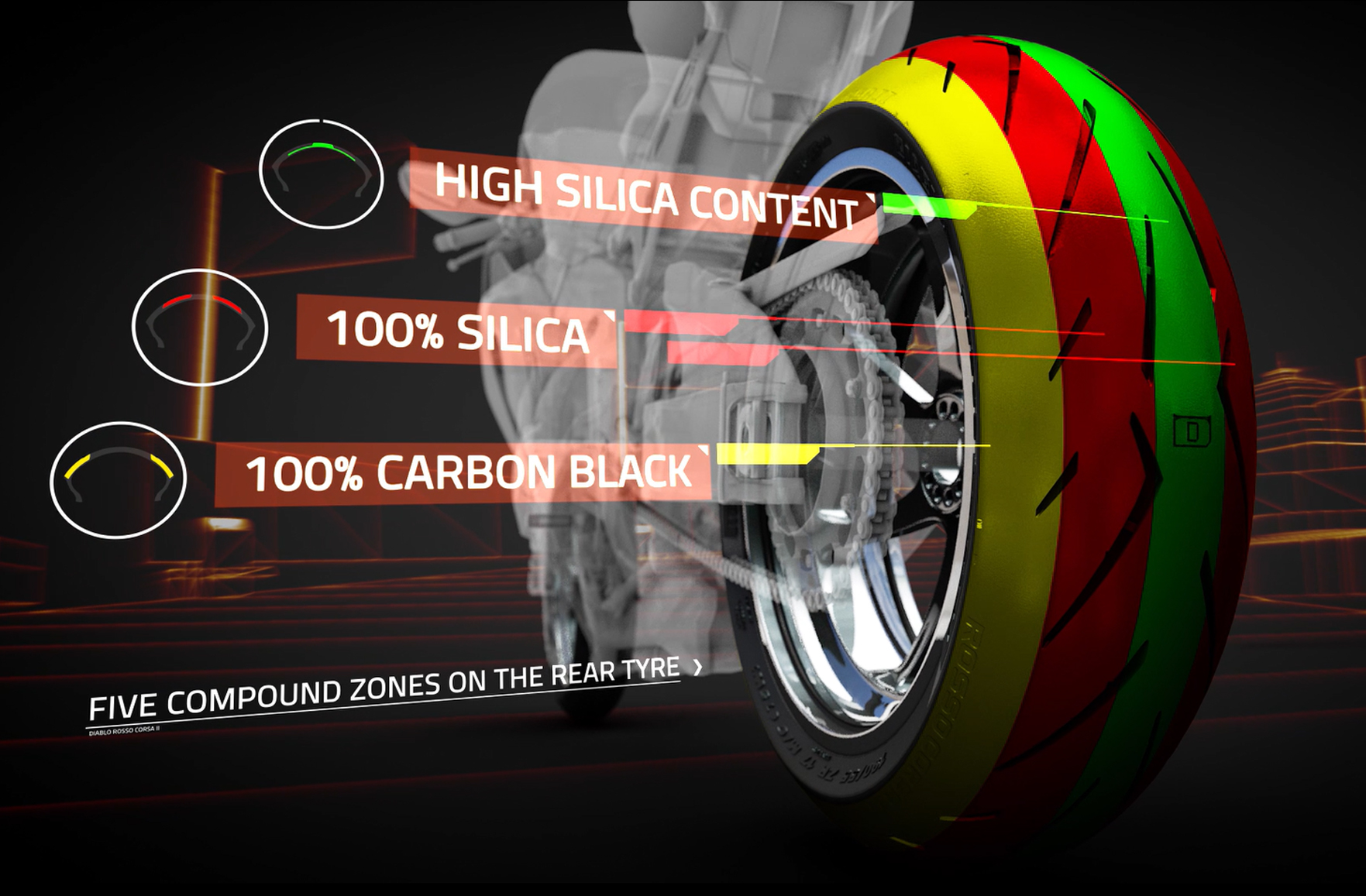 The compound on the shoulders is a 100% Carbon Black compound with high degree of hysteresis that transforms blend compression into heat, thus providing a fast warm-up.